A lady in one of my ebay groups mentioned that she was getting snow where she lives out on the plains east of Colorado Springs. I can remember all too well those spring storms that would hit. For many years, we lived in an awesome place that sat on 10 acres in Shamballa Ashrama, a small community down the mountain from Devil's Head off Rampart Range Road. Devils Head is the last manned Forest Ranger's station in Colorado.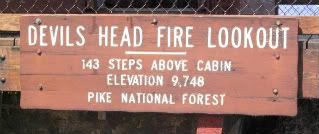 We made the trek up Devils Head so often, we could do it blindfolded - with both hands tied behind our backs, even! :)

And every guest that ever graced our threshold knew they would be making the trip of a lifetime - driving the 5 miles of dirt road (probably in the back of the pickup with me and the dogs) to the base of the camp - and then climbing 1 1/4 miles up switchbacks to arrive at a beautiful grassy knoll littered with large rocks and wild flowers.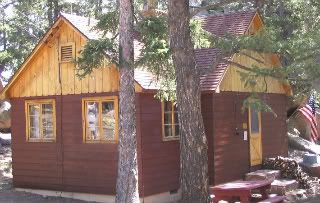 There is a quaint little log cabin where the rangers sleep and picnic tables where you could catch your breath and rest your legs before you attacked the next 143 steps up to the lookout.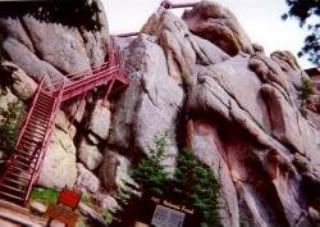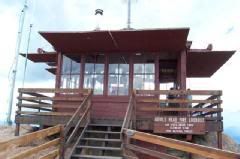 And trust me, it was always easier going DOWN!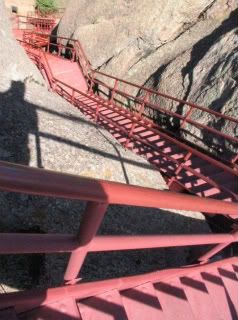 But the view from the top made every huff and puff and aching muscle worth it! They say you can see the 4 corners from the top of the lookout (and I believe them!).

This is truly God's Majesty and those are 16 years we will never forget.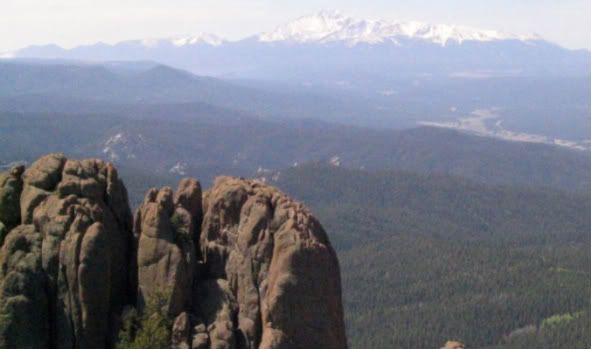 oh... and about those winters? That's another story in itself!